Align Data and Artificial Intelligence strategies with business objectives, regardless of data volumes, variety, velocity, volatility, and veracity. Harness the power of big data analytics to grow revenue, improve profitability, and strengthen customer satisfaction 
Data Volume, Variety, Velocity, Volatility and Veracity
Data hoarding is a serious challenge for large companies. Having the right blend of technology and process to manage massive data sets is a daunting task in an ever-changing tech landscape.
Actionable insights and predictions, at speed
With the pace of business increasing and digital taking a more important role, it is critical for businesses to not only measure, but to also provide insights and recommendations. And all this needs to happen in real-time.
Organizations face challenges in assembling data from multiple sources and ensuring the data reaches the right audience so they can uncover actionable insights. Data silos obstruct this flow from raw data to insights to informed decision.
Technology Agnostic Approach
Capabilities across the data and cloud tech stack enable ingestion through transformation and consumption, both on premise and on cloud
Holistic Data Management and Governance
Data practices and solutions across different data stages (at rest, in motion, in process or consumption)
Alignment around definitions and access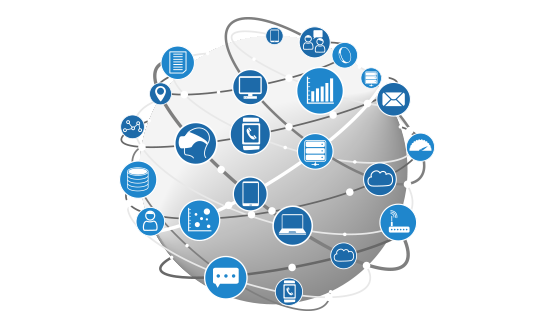 Focusing on the right data ecosystem vs. an overly complex architecture

Aligning with business priorities and optimizing data priorities

Best-in-class consulting services
Enhanced ROI with industry-tested data strategy framework which aligns Big Data management with business objectives
Higher adoption rate of insights with a centralized governance process and a self-service advanced analytics platform
Rapid deployments with a cost-effective approach by implementing industry-trending in-house and cloud serverless technology